The Face Detection Homepage
by Dr. Robert Frischholz
This page is focused on the task of automatically detecting faces in images.
It is a tribute to Peter Kruizinga's Face Recognition Homepage
(which unfortunately has disappeared many years ago… Click on this link to still browse the site, using the archive of the Wayback Machine)

Here is the successor of the Face Recognition Homepage
Preface: The recognition of human faces is not so much about face recognition at all – it is much more about face detection! It has been proven that the first step in automatic facial recognition – the accurate detection of human faces in arbitrary scenes, is the most important process involved. When faces can be located exactly in any scene, the recognition step afterwards is not so complicated anymore. This is why this page tries to gather all available information about the process of automatically detecting faces!
---
Latest news: March 2018 – New RESTful web service
---
Welcome Face Recognition & Detection Researchers around the World!
This site tries to collect all useful information about finding a human face in an image. Very much research is going on in this area. Therefore, the information is grouped into several categories, which are listed on the menu of the page. Please follow those navigation buttons to explore the contents of this site. A short description of the categories:
| | |
| --- | --- |
| Software | Links to public domain or commercial Software (SDK, API, Web Service) |
| Datasets | Face image databases (datasets) useful for face finding |
| Links | References to research sites for face localization |
| Algorithms | Explanations and links to common principles of locating faces |
| Online Face Image Search | Web-based face finder demos, also for People Image Search |
| Publications | Selected publications about facial detection |
| Misc | Some miscellaneous but possibly interesting stuff |
Please send me all material that you think should be put here, by writing an email to webmaster@facedetection.com.  Thank you!
---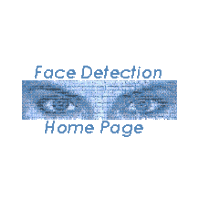 Face detection researchers on this page since February, 15th, 1999: