Reverse Image Search – Searching People by Photos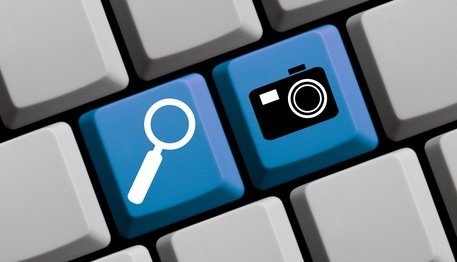 Every few days I get a message from users all over the world, with more or less the same question: I have a photo of someone I am looking for, can you help me find this person on the Internet? (This is usually referred to "reverse image search", or "people search" with photograph images, or "similar image searching").
Unfortunately, I can't. I'd need to have access to all images of all people of this world to use face recognition on them. Some Intelligence Service might have such a database. I don't.
You need to have access to a real huge collection of images, and you need very strong computing power. That can only be done by companies with huge resources. Therefore, for some time it was only Google with such a capability. Their image search is not using face recognition (afaik), but their scale invariant feature technology works nice on face images, too.
But now it is no longer Google alone to offer such a service! So here is a list of search engines that can compare images within a reasonably large database (please send feedback if you know more):
Google Image Search

Just upload a photo to Google's Image Search, and it will find similar images. With Google owning probably the largest database of images on the web, chances are high that you find that (or at least a similar) photo.
Bing Image Search

Bing now also offers an Image Search (using photo upload or URL), but it is harder to find than Google's feature. Just use the link given above, then click the "Image Match" icon, and then "Upload an Image".
ImageRaider
Currently uses Google, Bing and Yandex to do a reverse image search by making use of the IncandescentAPI. Very helpful site for people using a mobile device and therefore cannot easily use the links above.
Very often people are sending pictures from someone who contacted them, by some chat community or partnership platform. They want to know whether this person is for real, or whether it is a so-called "scammer", using pictures of someone else. This seems to be a big problem called "romance scam". A few websites try to help users by searching for images of well-known scammers:
How useful was this information about reverse image search for you?
Summary
Overall rating of users about the topic of reverse image search by submitting pictures to reverse image search engines
Now that this topic is not fully related to face detection, I created a page especially for listing all related tools and resources. If you want to know more about reverse image search, please visit Reverse Image Search Resources!

---
Other interesting demos using face detection / face finders technology:
HowHot? from ETH Zurich.
Combines age and gender estimation together with attractiveness classification. Attractiveness ranges from "hmmm" over "ok" to "hot" and "godlike". Even though this sounds just like a marketing gag, the algorithms used are scientifically state-of-the art. Further explanations of the technology can be found at the same site.
CelebsLike.Me from Microsoft.
Which Oscar nominee do you look like? A face matching app from Microsoft using their new deep-learning technology. Upload a photo and you see which 2016 Oscar nominee looks like the person on that pic.
Twins Or Not? from Microsoft.
You can upload two photos and the face recognition engine will calculate a similarity score (100% means identical). This should be very useful for all of you who want to know whether a given face image represents the same person as in a different image. The face recognition engine is actually quite good – it is using Microsoft's Project Oxford web service.
How old do I look? from Microsoft.
You can upload a photo with any amount of faces on it, and the site will answer with all found faces marked, together with an age estimation of each person.
Don't be too shocked if your estimated age is far off reality (+- 15 years accuracy is my rough guess), but the face detector seems to be highly accurate. Microsoft uses its Project Oxford web service for doing that, so you might want to check that out.